I made you a cookie… but I eated it.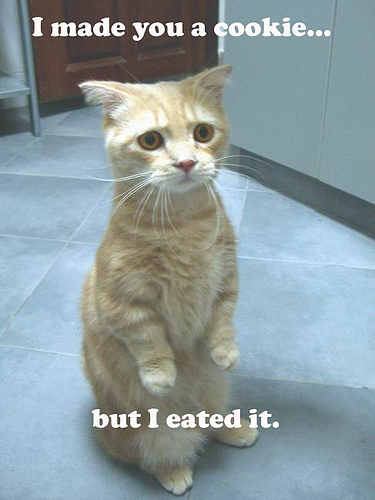 Yeah. I know. You're saying "awwwww" right about now.
Merry Christmas and Happy holidays!
Bah Humbug to those who don't celebrate the holiday season
This entry was posted on Tuesday, December 25th, 2007 at 5:10 am and is filed under Food, Humor, Photography. You can follow any responses to this entry through the RSS 2.0 feed. Both comments and pings are currently closed.