Favorite Painting
"A Sunday Afternoon on the Island of La Grande Jatte" is one of my favorite paintings of all time.
It was painted by Georges Seurat (1859-1891) and it took him 2 years (1884-1886) to complete it.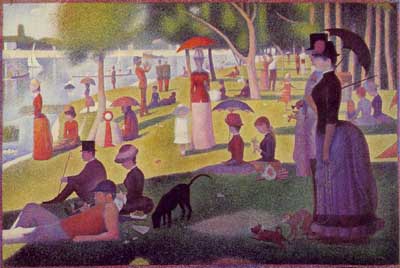 This painting was shown in the movie Ferris Bueller's Day Off when Ferris and Cameron went to the Art Institute of Chicago.