The man is a legend. First Steve Wozniak was immortalized in Lego, now he has been cloned in cogs at Disney's Epcot Center.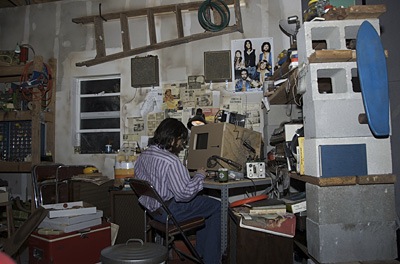 Seen here working on what looks like some kind of wooden Mac, the King of the Geeks presides over a messy garage workshop on the refurbished Spaceship Earth ride.
Alternatively, it could actually be Steve Jobs under that beard and hair. Who knows?
Maybe Disney opted to save money by combining both Steve Wozniak and Steve Jobs into an unholy Jobswiak Monster?
This entry was posted on Monday, December 10th, 2007 at 5:04 am and is filed under Apple, Photography, Technology. You can follow any responses to this entry through the RSS 2.0 feed. Both comments and pings are currently closed.