Here is a picture of my personal MAME cabinet.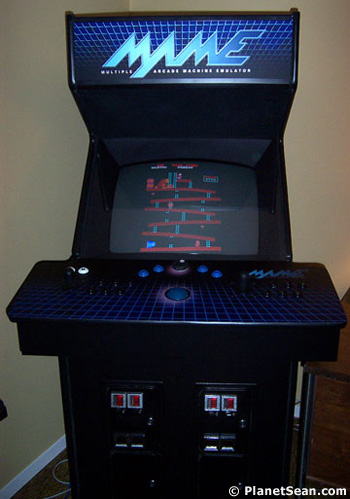 My machine can also play thousands of emulated console games like Atari 2600, Nintendo/Super Nintendo, Sega Genesis and many more.
It also plays MP3's of all my favorite 80's songs and some of my favorite metal songs as well. My machine rocks!!!
For detailed specifications on what my MAME machine has under the hood, visit my MAME cabinet page.
This entry was posted on Wednesday, May 12th, 2004 at 1:48 pm and is filed under Gaming, MAME, Photography. You can follow any responses to this entry through the RSS 2.0 feed. Both comments and pings are currently closed.