If someone would have presented an XBOX 360 for me and my friends 20 years ago, I'm pretty sure we probably would have fainted.
When you compare similar games from the mid-eighties with today's top notch video and computer games, the difference in graphics is quite amazing.
Here's an interesting comparison of 5 games from the 80's with todays killer games:
Double Dribble (Nintendo, 1987) vs. NBA Live'06 (XBOX 360, 2006)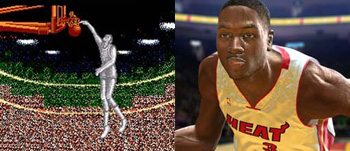 Karate Champ (Nintendo, 1986) vs. DOA 4 (XBOX 360, 2006)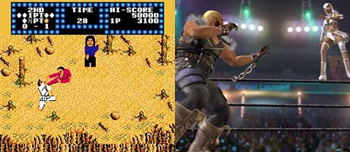 Tennis (Nintendo, 1983) vs. Top Spin 2 (XBOX 360, 2006)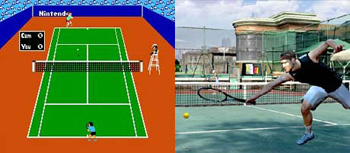 Rad Racer (Nintendo, 1987) vs. PGR 3 (XBOX 360, 2005)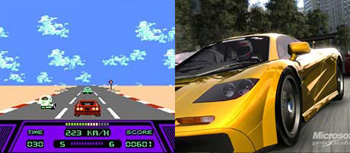 Punch Out (Nintendo, 1987) vs Fight Night round 3 (XBOX 360, 2006)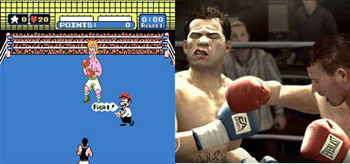 I still love the classics. Time to blow the dust off my Nintendo. Ah, 8 bit graphics. The good old days
This entry was posted on Thursday, March 23rd, 2006 at 6:57 pm and is filed under Gaming, Geekery, MAME, Technology. You can follow any responses to this entry through the RSS 2.0 feed. Both comments and pings are currently closed.