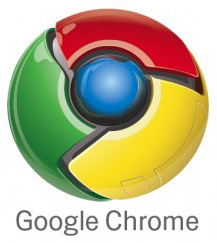 Yes, you read that correctly. Google is taking a major swipe at its competitors with the imminent launch of Chrome, a new Web browser based on Webkit, thus marks the beginning of a new phase in the browser wars.
Kara Swisher at All Things Digital got perhaps one of the biggest scoops of the year. She spoke to some people familiar with some of the projects Google is working on.
Those sources say that Google is set to unveil a brand new Web browser that will be available to everyone as early as tomorrow (Tuesday).
Not only is Google going announcing a new browser, but it is making the announcement with a comic book. That's hot.
Google has talked the browser talk for years. The last time I heard anything formal about it from the Google camp was nearly a year ago. Looks like Google is ready to walk the browser walk with Chrome.
Here are some details about what makes Chrome so great, as relayed by Blogoscoped.
Chrome is an open source browse based on Webkit. It will include aspects of Google's Gears. It will include a JavaScript Virtual Machine that is being dubbed "V8". This virtual machine, built by a bunch of coders in Denmark, can be embedded within another browser. It will also help render pages faster.
Google is taking some features from Firefox, such as the tabs, and adding its own spin, placing them above the address bar rather than below it. The address bar will have an auto-complete feature, much like that of Firefox. The Chrome browser home page will offer a speed-dial feature, similar to the one seen on Opera's desktop browser.
My favorite feature is that Chrome will have a "privacy" mode. Surfing with the privacy setting enabled will create a new browsing window and allow you to browse with no history of what occurs in that window being stored on the computer. In other words, you can browse sites and no one will be able to track down where you've been on that machines.
A few other things include the ability to launch Web applications in their own browser window, absent the address bar, and tools to help fight malware and phishing.
This all sounds amazing so far. Google appears to be taking some of the great features of Firefox and Opera, merging them, and setting it up as an open source project.
Microsoft's Internet Explorer still has the lion's share of the market. Firefox and, to a lesser extent, Opera, have put a dent in that marketshare. Neither, however, has matched Microsoft.
How will Chrome compare? Can it stand up to such weathered competition? Will it really take marketshare away from Microsoft, or will it bleed users away from Firefox and Opera?
Only time will answer those questions. Until then, I am looking forward to taking Chrome for a test spin.
This entry was posted on Monday, September 1st, 2008 at 12:58 pm and is filed under Google, Open Source, Software, Technology. You can follow any responses to this entry through the RSS 2.0 feed. Both comments and pings are currently closed.