In case there was any doubt that the company is still stuck in the 1990s, Microsoft hired Jerry Seinfeld as the face of its $300 million USD advertising campaign to hawk Windows Vista.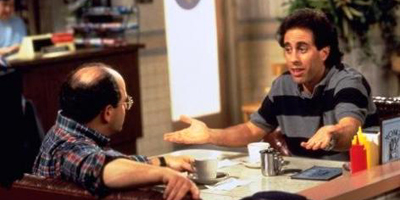 Here's the incomprehensible part: The 54-year-old washed-up has-been was chosen because Microsoft is "weary of being cast as a stodgy oldster by Apple Inc.'s advertising," according to the Wall Street Journal.
Seinfeld is most famous for his 90s-era sitcom, which always prominently displayed a Macintosh in his TV apartment. Microsoft will pay Seinfeld $10 million.
This entry was posted on Thursday, August 21st, 2008 at 8:30 am and is filed under Microsoft, Software, Technology. You can follow any responses to this entry through the RSS 2.0 feed. Both comments and pings are currently closed.