Well there wasn't wifi on the plane, so no posting from 30,000 feet but I did take some amazing photos from the window.
In the first picture you can see the view I had from my window seat: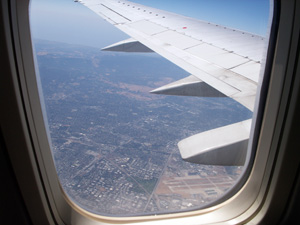 Next up is a photo of the Flight Safety Card which will now be added to my collection of Flight Safety Cards: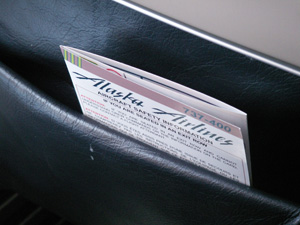 Once off the plane and on the ground at the Portland International Airport, while I was waiting for my baggage to show up, I noticed a very large, well actually huge revolving door, probably the largest in the World, or at least the biggest that I've ever seen: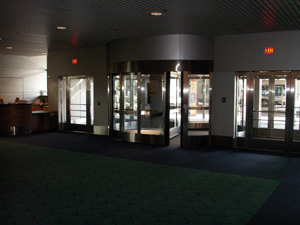 and last but not least, a very cool looking payphone for my public phone photos collection that has complete TTY support which allows Text Telephone services for the deaf or hard of hearing: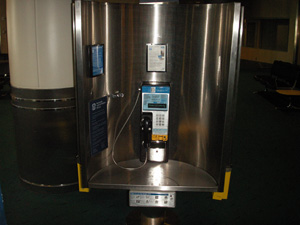 I've taken a lot more pictures since I arrived in Portland, Oregon around 3:40 pm and will continue to post more and also take more pictures while here.
An interesting bit of trivia, when I asked the rental car people if I should know anything about local drivers, she replied with:
honestly, we don't know how to merge into lanes
and not more then 10 minutes into my drive to the hotel, her point was proved to me by some crazy local driver.
I'm glad that I have California driving skills because I'm sure that they will come in handy while in Oregon.
This entry was posted on Wednesday, August 9th, 2006 at 8:27 pm and is filed under Photography, Travel. You can follow any responses to this entry through the RSS 2.0 feed. Both comments and pings are currently closed.