The largest Whole Foods Market in California opened literally just around the corner from Apple's headquarters in Cupertino.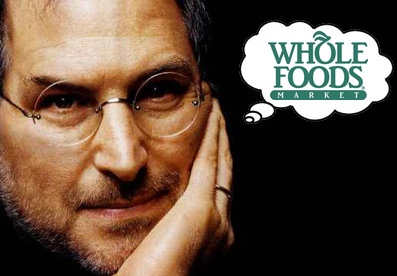 This is great news for CEO Steve Jobs, who is a famous health food nut of the pescetarian variety.
Here's a little fun fact for my readers: Pescetarian is a vegetarian who will eat fish.
Source: San Jose Mercury News
This entry was posted on Saturday, September 15th, 2007 at 12:28 pm and is filed under Apple, Food, Technology. You can follow any responses to this entry through the RSS 2.0 feed. Both comments and pings are currently closed.