I agree 100% with this girls shirt as seen below: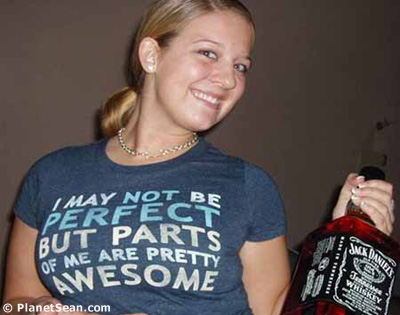 She may not be perfect but some parts of her are pretty awesome. I mean just look at the size of the bottle of Jack Daniels
This entry was posted on Tuesday, May 23rd, 2006 at 1:26 pm and is filed under Humor, Photography, Random Thoughts. You can follow any responses to this entry through the RSS 2.0 feed. Both comments and pings are currently closed.